By: Garrett Hinchey + Zoe Tennant
For the first time in over a century, the Tsleil-Waututh Nation are hunting elk in their traditional territory. And, for John Thomas, 27, and Peter Waugh, 29, the hunt has deepened their relationship with the land, and to the practices of their ancestors.
Some of those practices, anyway.
Thomas and Waugh are self-described "modern" hunters. The cousins are outfitted with top-of-the-line rifles and scopes and have learned to butcher deer by watching YouTube videos. Waugh has even taught himself elk calls using an app on his smartphone.  It's a far cry from how some of their First Nations elders, including Tsleil-Waututh hereditary chief Ernest George, were taught.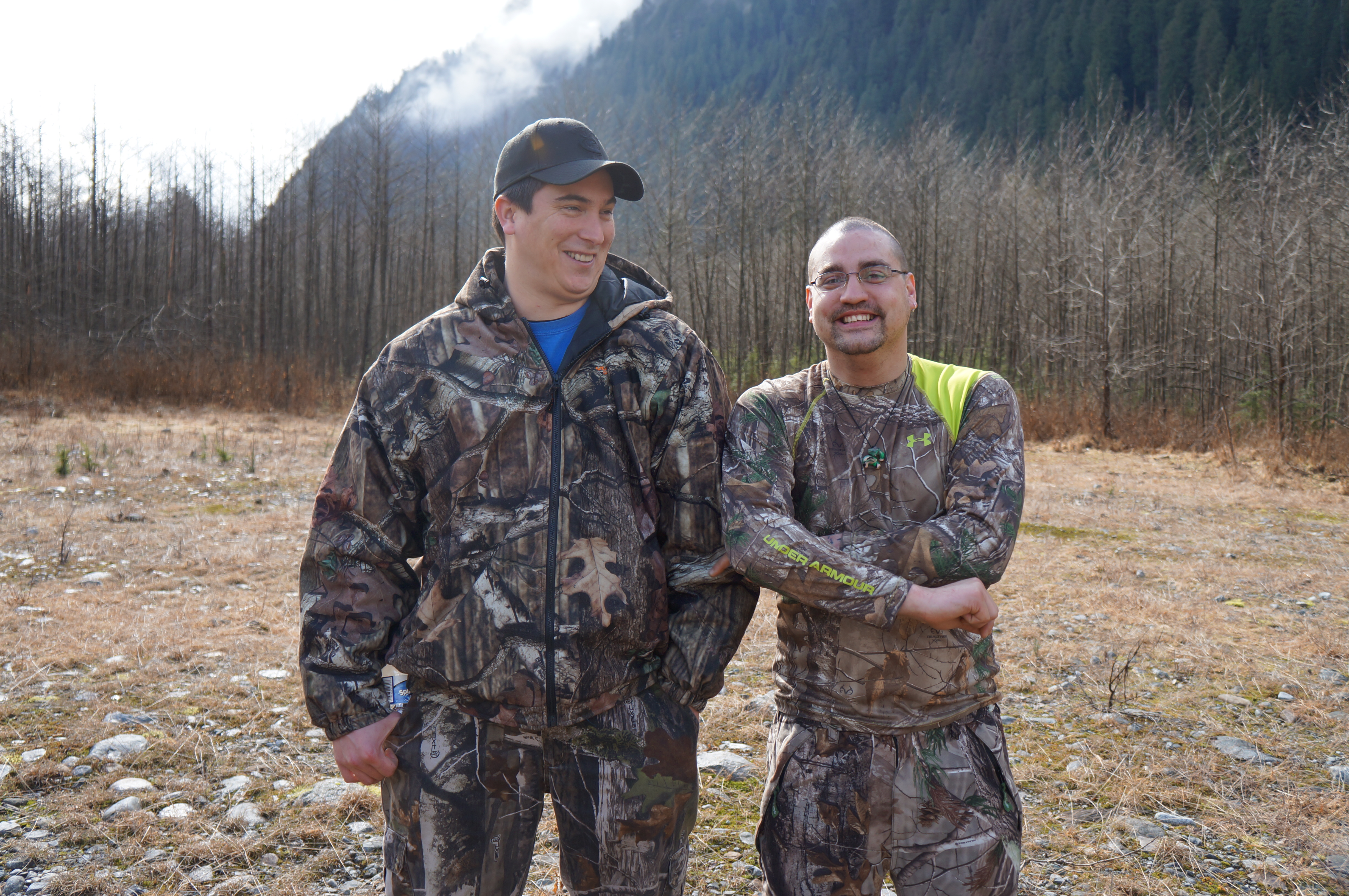 A generational gap was obvious when the first elk was killed.
Thomas, Waugh and Chief George were part of the Tsleil-Waututh's first elk hunt in Indian River, the band's traditional territory in North Vancouver's Burrard Inlet – the first elk hunt in over a century.
"One-hundred twenty five years," clarified Thomas. "One hundred twenty five years ago was the last time an animal of that size was hunted on our lands. And we got the opportunity to be the first group to go up there and do that."
When they brought the first elk down, Thomas and Waugh were overcome with emotion and they cheered and high-fived in celebration – something Chief George didn't approve of.
"When we went hunting and got a deer, we thanked our ancestors for helping us, and we treated the animal with respect," said Chief George. "It's this modern-day stuff, that jumping up and cheering. You know, it's just their way of expressing. But, that was not the way we were taught."
The cousins have done their best to incorporate the teachings of Elders like Chief George into their hunting practices. After each kill – elk or deer – they bury the animal's innards, give a tobacco offering, and say a prayer of thanks.
"We try our best to do it traditionally," said Waugh.  "We've never been taught by anybody, so we take this information we've been given and we try our best. But we're not going to stop cheering, I don't think. It's just something you feel inside, and I can't stop that."
The return of the elk
In the late 1800s, elk in the Indian River watershed were hunted out.  And, until a recent reintroduction, they had been completely extirpated from B.C.'s Lower Mainland.
"Back in the day there used to be elk up there, but then they had the big culling of them. They used to walk down Granville Street. They just wiped them right out in the Lower Mainland," explained Waugh.
The process of returning elk to the Indian River watershed began about ten years ago, when British Columbia's Ministry of Environment approached the Tsleil-Waututh as part of the Lower Mainland Roosevelt Elk Recovery Project. In 2006, twenty elk from the Sunshine Coast were barged up to the watershed and released. Thomas was there for the reintroduction.
"It was like thunder," said Thomas. "All the cows rushing out of that trailer, and off down the road they went. I'll remember that for the rest of my life."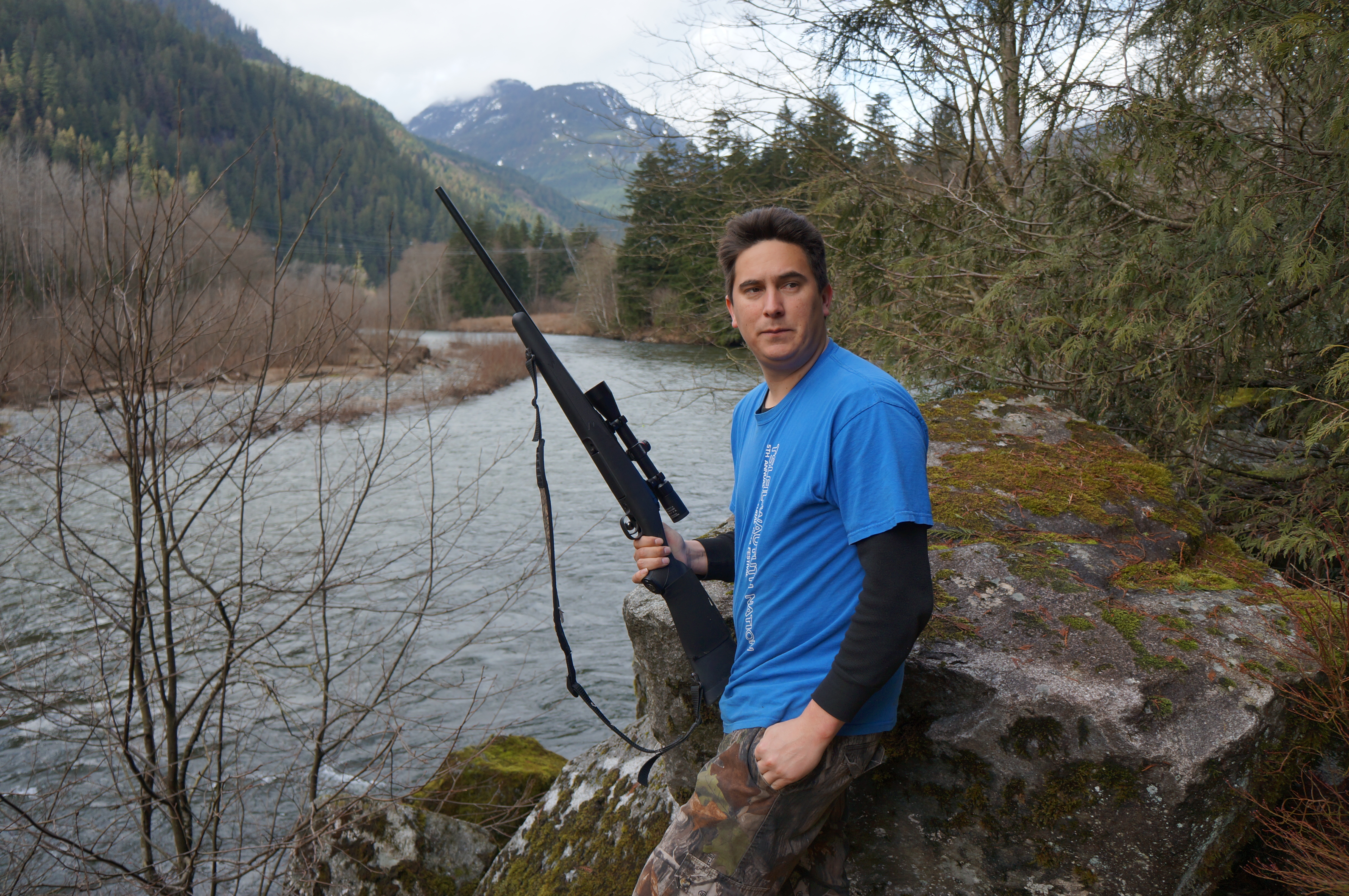 Six years later, the population was deemed strong enough for a limited hunt. Provincial wildlife officials still keep tabs on the elk, and the band manages their hunters.  In order to ensure the continued health of the herd, only a handful of elk can be hunted each season. The Tsleil-Waututh conduct an annual lottery to determine which band members will get their chance.
Elk are designated each year by the band as "community elk," meaning that some, including the first elk shot in 2012, are hunted for community gatherings, and delivered to Elders. Hunters sharing meat amongst the community is a practice steeped in Tsleil-Waututh tradition, according to hereditary chief Ernest George. "They'd always be helping whoever had the least," he said.
Today, volunteers from the band, including Thomas and Waugh, hunt community elk. Through their Treaty, Lands and Resources Office, Tsleil-Waututh provides equipment and transport to Indian River, which is only accessible by boat.
Chief George's son, Ernie George, is the director of Treaty, Lands and Resources. "The nation doesn't have a lot of funds," he explained. "And our leadership decided this is important enough to back it up, and get our young guys up there with our Elders to do the hunt. That's why the first harvest ended up being a community event."
Returning elk to Indian River has become a point of pride in the Tsleil-Waututh's small urban reserve, home to fewer than 300 people. The hunters who brought down the first elk were honoured in a ceremony, and the elk's head is mounted on the wall of the community centre.
"To be able to hunt for our community again, it's an honour. It's definitely something good for the community to go back to the old ways. There was a sense of pride, for the community, and for everybody involved," said Waugh.
Hunting into the future
Camouflaged smartphone cases and high fives may not have been a part of their Tsleil-Waututh ancestors' hunting style hundreds of years ago, but Thomas and Waugh are certainly aware of the history of the hunt. And, for them, it's not just stories passed down over generations. They're living it.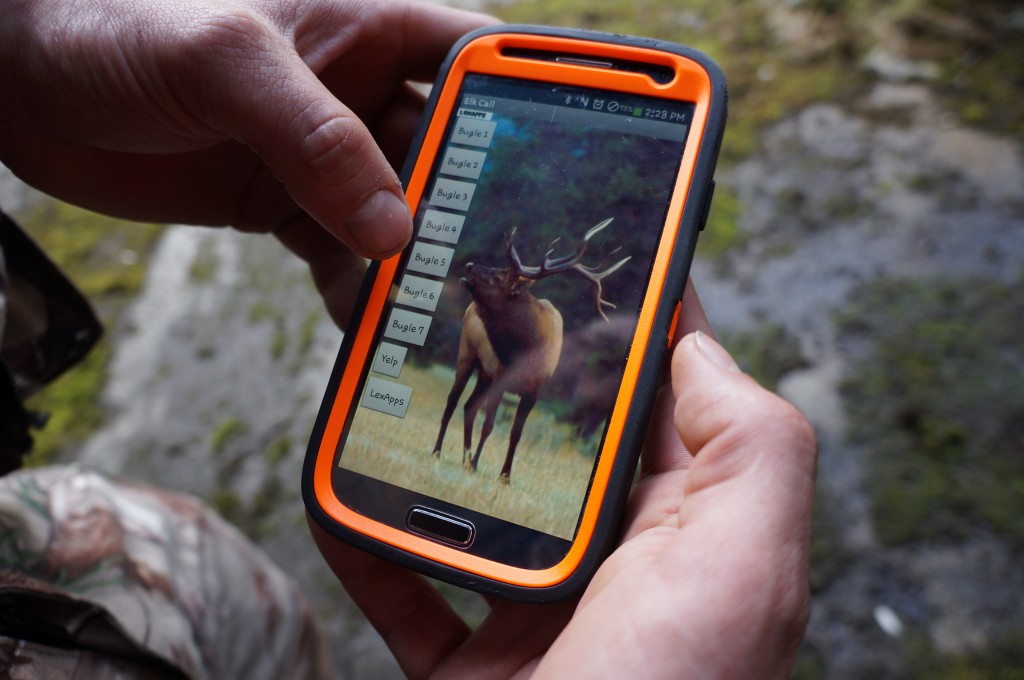 While Thomas and Waugh may do things their own way, the importance of the hunt to the Tsleil-Waututh is not lost on them. Through their involvement, they hope to inspire younger band members to get involved.
"They're going to inspire some more of that generation to take part," said Ernie George. "I'm proud of both of them."
"I'd definitely be interested in passing it on," said Waugh. The Tsleil-Waututh tradition of hunting nearly disappeared with the elk, explained Waugh. "But we're trying to get it back." 
The Lower Mainland Roosevelt Elk Recovery Project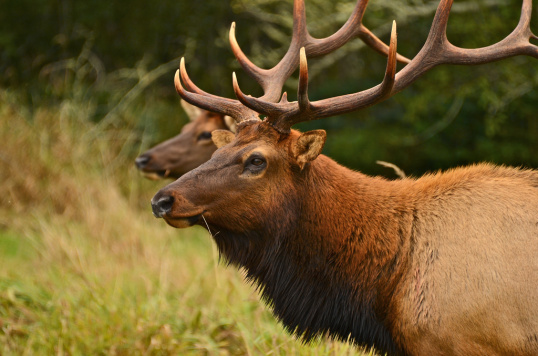 In the early 1900s, Roosevelt elk were hunted to extirpation in mainland British Columbia. A small population survived on Vancouver Island.
In 1987, the Lower Mainland Roosevelt Elk Recovery Project began when provincial wildlife officials relocated 27 elk from Vancouver Island to the Sunshine Coast. By 2000, the Sunshine Coast herd was large enough to begin re-seeding the rest of the mainland.
To date, 465 Roosevelt elk have been transplanted to 21 different locations across British Columbia.
British Columbia's Habitat Conservation Trust Fund, provincial ministries, and private donations fund the project's $200 000 annual budget.
Similar projects within the province have relocated Bighorn sheep and mountain caribou in recent years.
Roosevelt elk are the largest subspecies of elk found in North America. Males can weigh over 500 kilograms (1,100 pounds).
Since the program began, the Roosevelt elk population in BC has grown to over 6,600, an increase of nearly 160 per cent.